HISTORY OF TRANSPORTES MARTÍN
FOUNDED IN 1925
These photographs will give you an idea of just how much bulk liquid transport has changed over the last hundred years. Despite all the changes, Transportes Martín has been able to adapt with the times and maintain its position as sector leader. Without a doubt, this is largely due to the work of our founder, Antonio Martín Ibáñez, who since establishing Transportes Martín in 1925, knew how to instil this philosophy of ongoing improvement in the company. Antonio Martín Ibáñez was a man with a vision who turned his company into Spain's pioneering bulk liquid tanker truck transport company. Little wonder then, that for forty years Transportes Martín enjoyed a reputation as the leading food liquid transporter in Spain (in wines and oils in particular). In the 1960s, the company's focus was reoriented, and greater emphasis was placed on the transport of bulk liquid chemical products, which today represents our main source of business.
Today, the company is still managed by the Martín family (4th Generation), which began diversifying the services offered by the company as well as to create new operating divisions to monitor the transport and distribution of chemical products, fuels and cryogenic liquids by road.
AWARDS
Throughout our long history we have received numerous awards in recognition of the work carried out by Transportes Martín. It would impossible to list them all here, but we have selected a few that are especially important to us:
1975

The Ministry of Labour grants Antonio Martín Ibáñez, founder of Transportes Martín, a Silver Medal of Merit, with an Oak Wreath, for Labour.

1983

The company receives the Bronze Medal of Merit of Civil Defence.

1992

Ford Cars, the multinational automobile company, awards Transportes Martín with the "Excellent Carrier Award".

2000

Chamber of Commerce Award given by the Valencia Chamber of Commerce.

2000

75th Anniversary of Transportes Martín.

2000

The Ministry of Labour gives its Gold Medal of Merit for the work of Federico Martín Pescador, President of the Company's Board of Directors.

2003

The new TRADILO INVERSIONES headquarters is opened in the El Constantí Industrial Park in Tarragona.

2005

The Andrés Mira Award for transport and logistics from the Valencian Federation of Transport Companies.

2007

The company celebrates its 25th year working with PRAXAIR, a firm specialising in the transport of refrigerated liquefied gases.

2011

Transportes Martín joins the ECTA Responsible Care programme as part of its commitment to ongoing improvement and social progress.

2014

Transportes Martín receives recognition from IBERMUTUAMUR for its commitment to and effort made in improving work conditions, occupational health and safety, and also for having accident rates far below the sector average.

2015

Transportes Martín celebrates its 90th anniversary.

2017

One of our customers, INOVYN, recognises Transportes Martín as a CLASS 1 supplier (the highest distinction among its suppliers) for its commitment and results in quality and safety for the services it offers.
All of these awards fill us with pride and allow us to re-affirm our motto: "Any company which does not pursue innovation in business ideas and work methods cannot expect a secure future".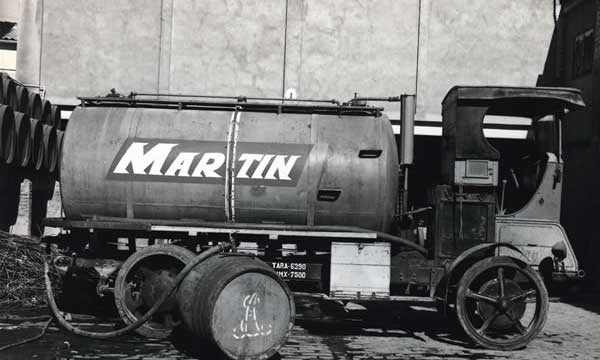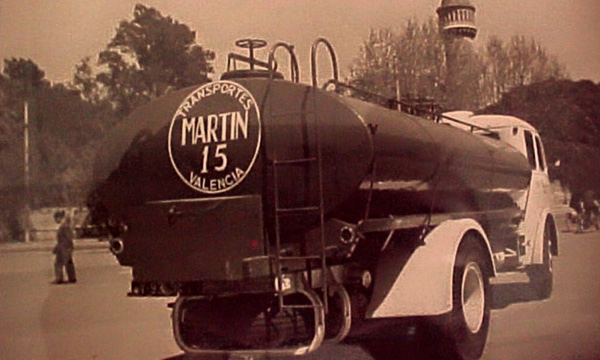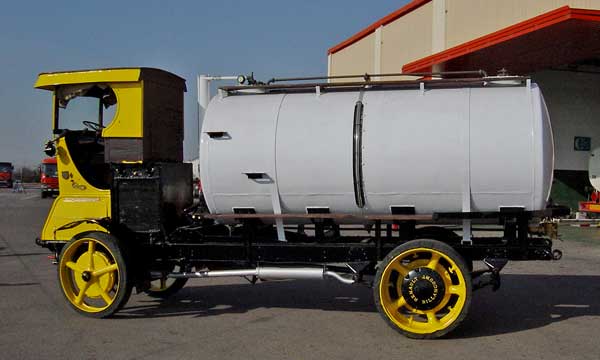 LEARN MORE ABOUT OUR COMPANY